Should I learn the guitar or the bass?
Similar to the guitar, though perhaps not quite as popular, the bass is a cool instrument! While guitarists are front and center among the instruments of a band, the bass tends to play in the background. But since it plays all the low notes, the bass is very important for holding the band together and supporting it musically. So when deciding between the two, it's a matter of your musical preferences and your personality! If you love those deep warm notes and are happy being in a support role, then the bass may be the right instrument for you!
Another benefit of bass guitar is that it is easy to learn by comparison with the guitar. Bass players play single melodies, while guitarists also have to learn chords.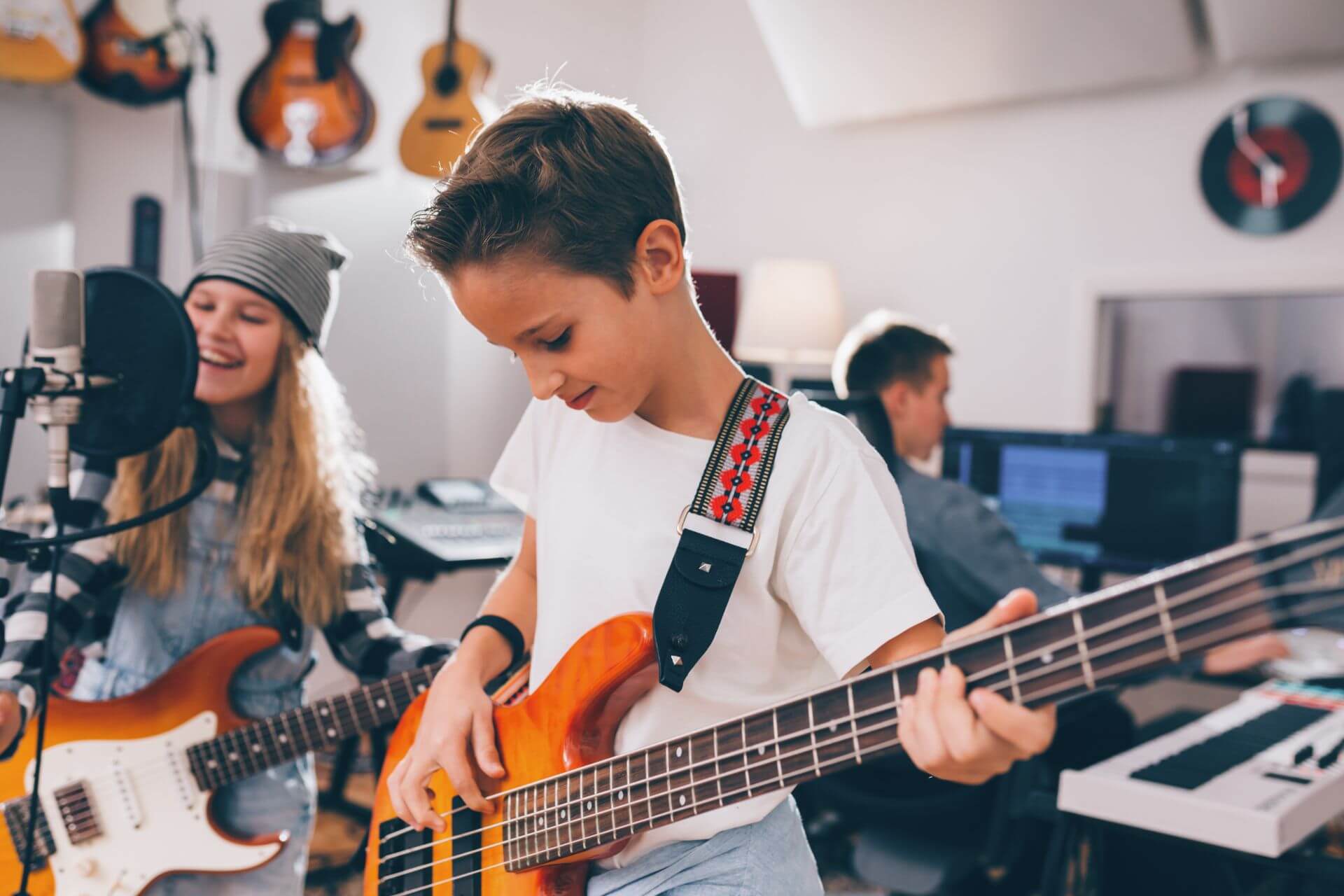 Bass Lessons in Katy customized to your individual learning style and aspirations
At Music Academy of Texas @ Katy, we believe that all students learn differently. Everybody absorbs information in their ownunique ways. Our Katy music lesson teachers honor that by tailoring their pedagogical approach to each individual student. We also realize that students come to us for many different reasons and with vastly different goals. Many just want to explore music as a creative activity, while others get so excited about their lessons that they are considering a professional career in music. Regardless, we are here to help you achieve whatever goals you are setting for yourself. This makes for an enjoyable lesson experience, which in turn leads to easier and faster learning!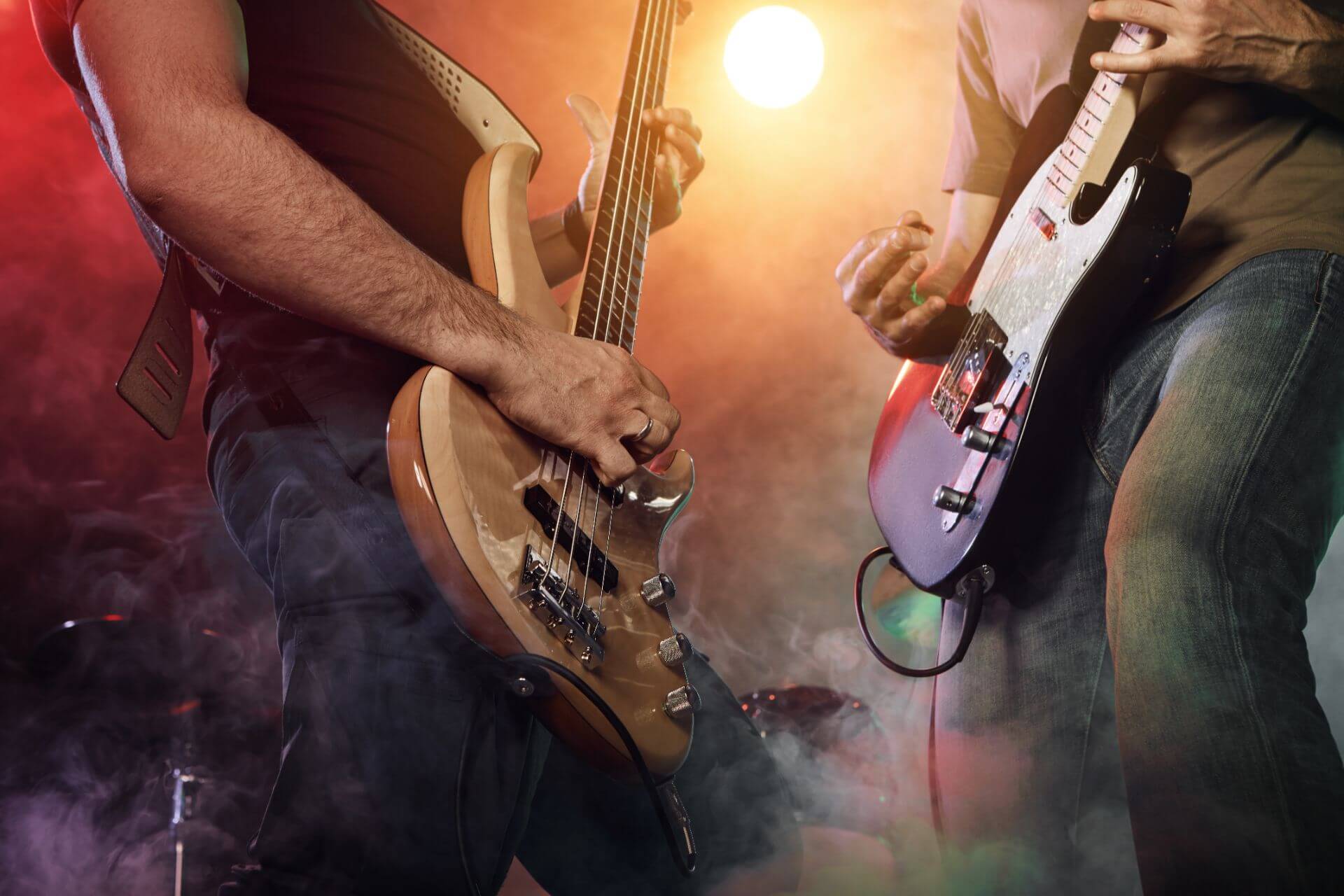 What are your Bass Lesson Formats in Katy?
Bass Lessons at Music Academy of Texas @ Katy are available in 30-minute and 60-minute time slots.
Request More Information about Guitar Lessons!
Benefits of Taking Bass Lessons
Like guitarists, bass players have plenty of opportunities to make new friends! Playing the bass is mostly a social activity.
Playing the bass is relaxing and reduces stress.
There is growing evidence that learning a musical instrument, including the bass, can make kids smarter.
The bass has a beautiful deep and dark sound.
Playing the bass can become your favorite hobby!
Bass Lessons FAQ's
Do I need to own a Bass in order to take Bass Lessons?

Yes, you should own your bass (and a bass amp) so that you have easy access to it for practice and performing purposes.
Do I need to tune my own bass?

Yes, being able to tune your bass comes with the territory, and you'll certainly learn that as part of your bass lessons at Music Academy of Texas @ Katy!
Why enroll at Music Academy of Texas?
Our faculty tailor their lessons to the individual learning preferences and goals of each student.
CUSTOMIZED MUSIC LESSONS
Our accomplished instructors have earned university and college degrees in their respective fields and have been carefully vetted as part of our interview process.
PROFESSIONAL, CAREFULLY VETTED FACULTY
Enjoy taking your lessons and classes in the school environment of our amazing new facility!
BRAND NEW GORGEOUS FACILITY
Join our diverse student and faculty, who together have created a vibrant community of performing arts lovers and an ideal learning environment for students of all ages and skill levels.
DIVERSITY AND INCLUSION
As a trusted brand, we have been offering fine arts education to the Houston communities for nearly 30 years. Thousands of families have enjoyed our various music and visual arts programs since we first opened our doors in 1993.
TRUSTED BRAND
We work hard to provide a welcoming environment for our students to enjoy their lesson experience.
LEARNING AS AN ENJOYABLE EXPERIENCE
Looking for Bass Guitar Lessons "near me"?