Drum Lessons for all Skills Levels
Our Drum Lessons are for beginner drummers who are just starting drums, or have been playing drums for a while and developed intermediate skills, or even advanced drummers who have outgrown their current drum teacher's abilities.


Drums are Fun. No ifs, ands, or buts about it.
People discovered the joys of drumming as early as 5,500 BC, can you imagine?! Across the millennia and centuries, the drums have of course been used in various contexts (ceremonial, as a means of communication, militarily, etc.). But most importantly, playing the drums has long evolved into a musical art form! And that's because drums have always given us joy!
The drum set today is mostly heard in bands–to keep all the players together and keep a steady pace of the music. But wait until it's the drummer's turn to play solo, and you'll notice just how incredibly powerful and effective drums are even when played just by themselves! It's so exciting. With a skilled drummer it can be truly exhilarating to listen to the acrobatics of the performer and feel the energy of the music!
Are you ready to have some fun and learn the drums??


What are your Drum Lesson Formats in Katy?
Drum Lessons at Music Academy of Texas @ Katy are offered in 30-minute and 60-minute time slots.
We start students on the drums when they are about 6 years old.
Request More Information about Drum Lessons!
Drum Lessons for Children, Teenagers and Adults
At Music Academy of Texas @ Katy, we teach drum lessons for children, teenagers as well as adults. All drum students are welcome, whether they are beginners, intermediate or advanced level.
From Beginner to Advanced Drum Lessons
Beginner drum students will do very well with 30-minute lessons. But as they become more comfortable on the instrument and improve their drumming skills over time, the music they learn gets more involved. At that point, it will make sense to switch to 60-minute weekly lessons to have enough time in lessons for covering the additional materials with their teacher.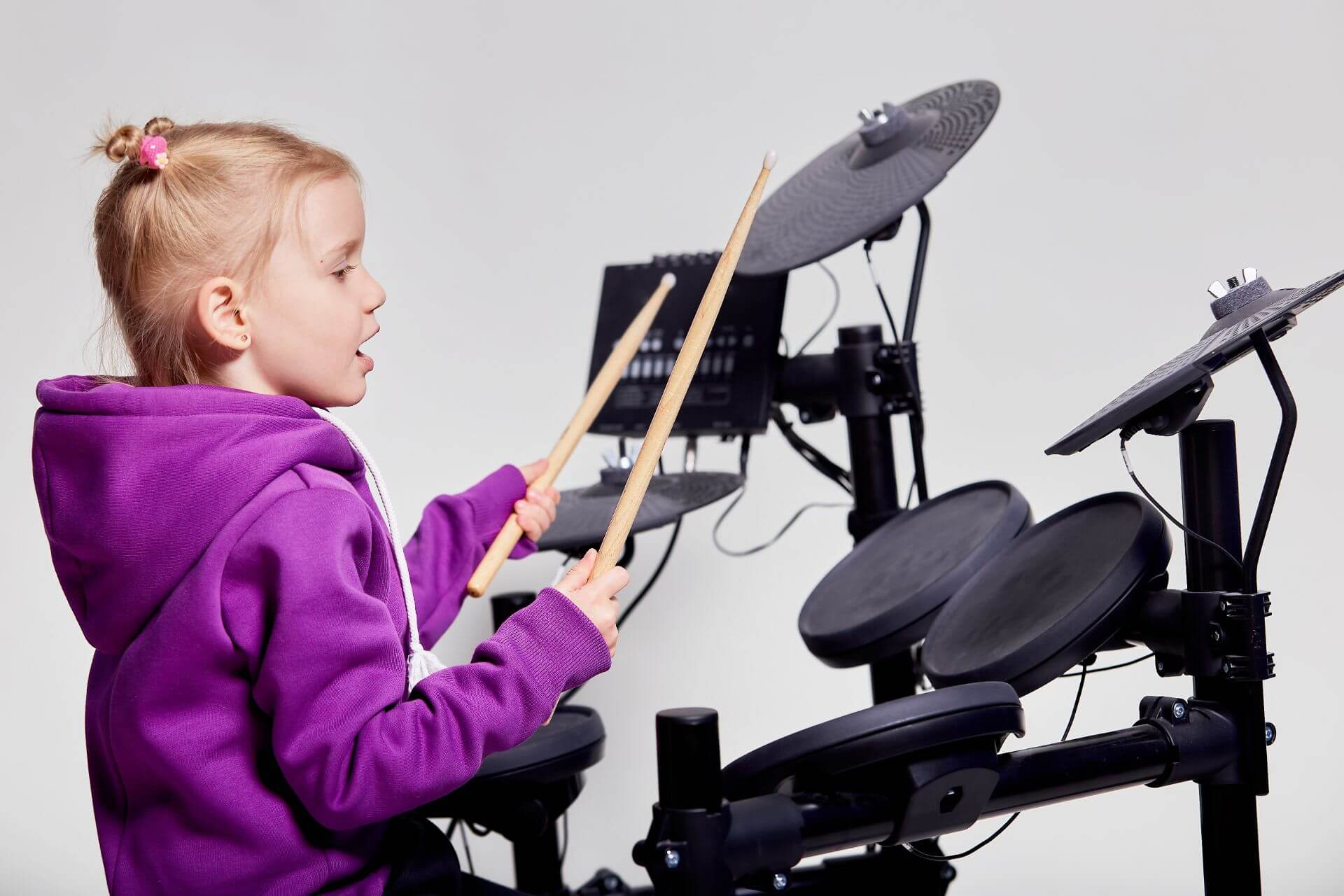 Drum Lessons customized for YOU
We want you to have a great time in lessons and make progress quickly. To help you achieve that, we'll match you with the most suitable drum teacher on faculty. When choosing the right teacher, we'll take into account your scheduling availability and ours as well as what we know about your personality. Then your MAT drum teacher will customize the style and content of their teaching to your needs and learning style. This ensures that you will thrive in your lessons, while also having fun!
Learn Drums with Professional Drummers!
Our Drum Teachers have been carefully selected for their professional credentials and teaching expertise. MAT faculty have earned college or university degrees or demonstrated significant industry experience. Whatever your drumming goals may be, our expert drum instructors will help you achieve them.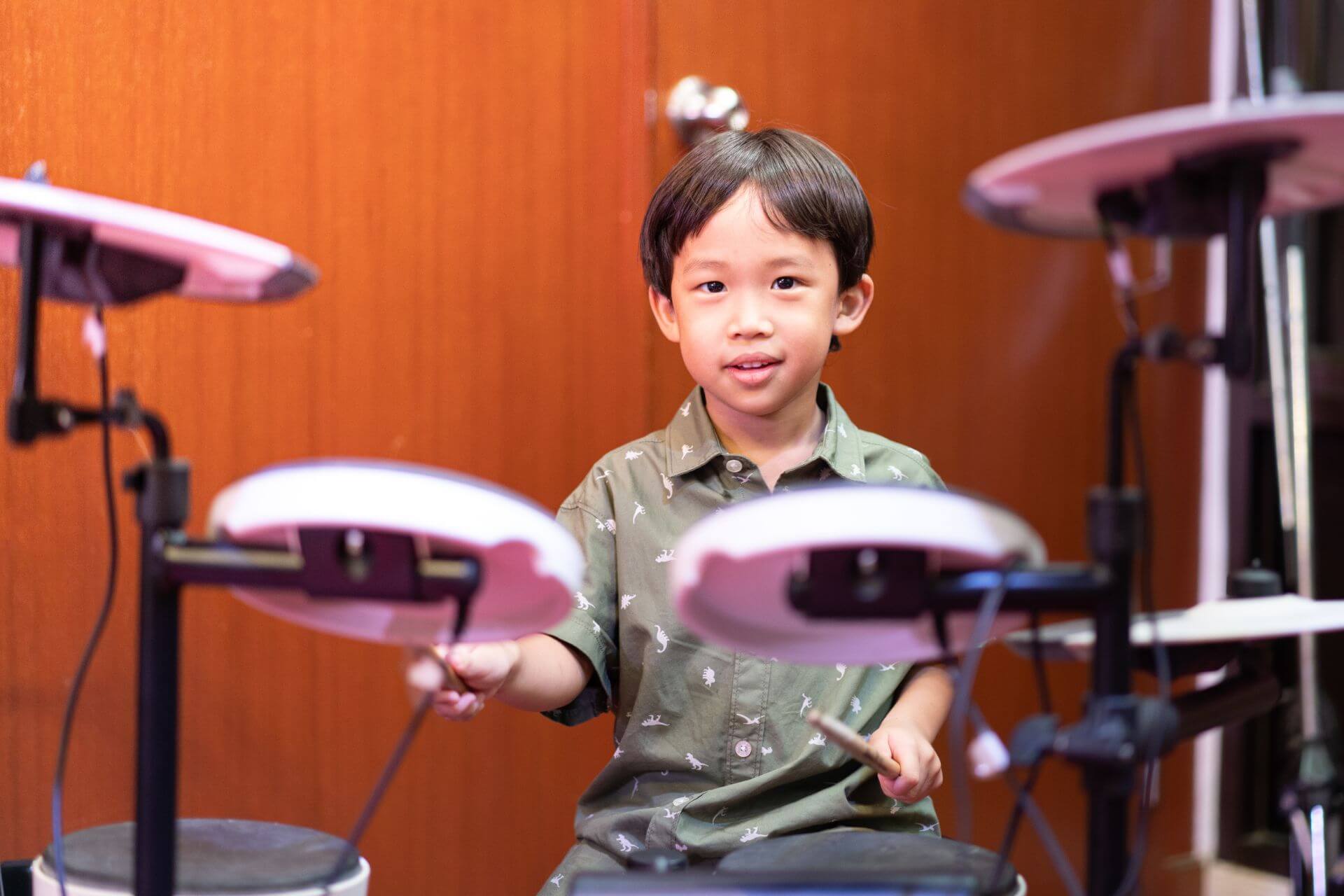 Benefits of Learning the Drum
Playing the drums reduces stress and feelings of anxiety
Drumming increases motor skills
Playing the drums boosts your confidence
Drumming can be a wonderful social and musical experience, especially when playing in drum circles
Learning the drums increases mental focus
Drumming is a great physical exercise that can be quite demanding!
Learn the drums, like learning any other musical instrument, improves academic performance at school
Drum Lessons FAQ's
Should I purchase an acoustic or electric drum set?

An acoustic drum set is loud, which is one thing that makes it fun to play! But noise can be a real problem at home. If you don't have a space somewhere in the house to practice without bothering others, you should definitely consider an electric drum set.
Request More Information about Drum Lessons!
Why enroll at Music Academy of Texas?
Our faculty tailor their lessons to the individual learning preferences and goals of each student.
CUSTOMIZED MUSIC LESSONS
Our accomplished instructors have earned university and college degrees in their respective fields and have been carefully vetted as part of our interview process.
PROFESSIONAL, CAREFULLY VETTED FACULTY
Enjoy taking your lessons and classes in the school environment of our amazing new facility!
BRAND NEW GORGEOUS FACILITY
Join our diverse student and faculty, who together have created a vibrant community of performing arts lovers and an ideal learning environment for students of all ages and skill levels.
DIVERSITY AND INCLUSION
As a trusted brand, we have been offering fine arts education to the Houston communities for nearly 30 years. Thousands of families have enjoyed our various music and visual arts programs since we first opened our doors in 1993.
TRUSTED BRAND
We work hard to provide a welcoming environment for our students to enjoy their lesson experience.
LEARNING AS AN ENJOYABLE EXPERIENCE
Looking for Drum Lessons "near me"?