Even though the violin is not the easiest instrument to learn, it is nevertheless popular among students of all ages. For kids it's great because there is a variety of small violin sizes that can easily accommodate even young children. Since student violins are also quite affordable, outgrowing a size and moving up to the next larger violin is not too hard on the family budget.
Many people love the violin because it is such an important instrument in the symphony orchestra. As the smallest of the orchestral strings, the violin plays the highest notes. Others appreciate the violin for its graceful sound, and those who like a challenge embrace the instrument because it takes great skill to play it well. The violin is also extremely versatile artistically, featuring in many different types of music. In addition, it is a fairly light instrument and very portable, which makes transport easy.


What are your Violin Lesson Formats in Katy?
Violin Lessons at Music Academy of Texas @ Katy are available in 30-minute and 60-minute time slots.
We start students on the violin when they are about 6 years old.
Whether you are a young violin beginner or an advanced violin student already, the Violin Teachers at Music Academy of Texas @ Katy stand ready to help you achieve your musical goals.
Request More Information about Violin Lessons!
Violin Lessons in harmony with how you learn
At Music Academy of Texas @ Katy, we don't believe in the cookie-cutter approach to teaching but understand that every student learns differently. That's why our teachers customize their violin lessons to each individual student. When a student's learning preference is taken into account, progress will be made more quickly and the lesson experience becomes enjoyable. This, in turn, motivates students to stick with the instrument, often for many years, and become really good at it!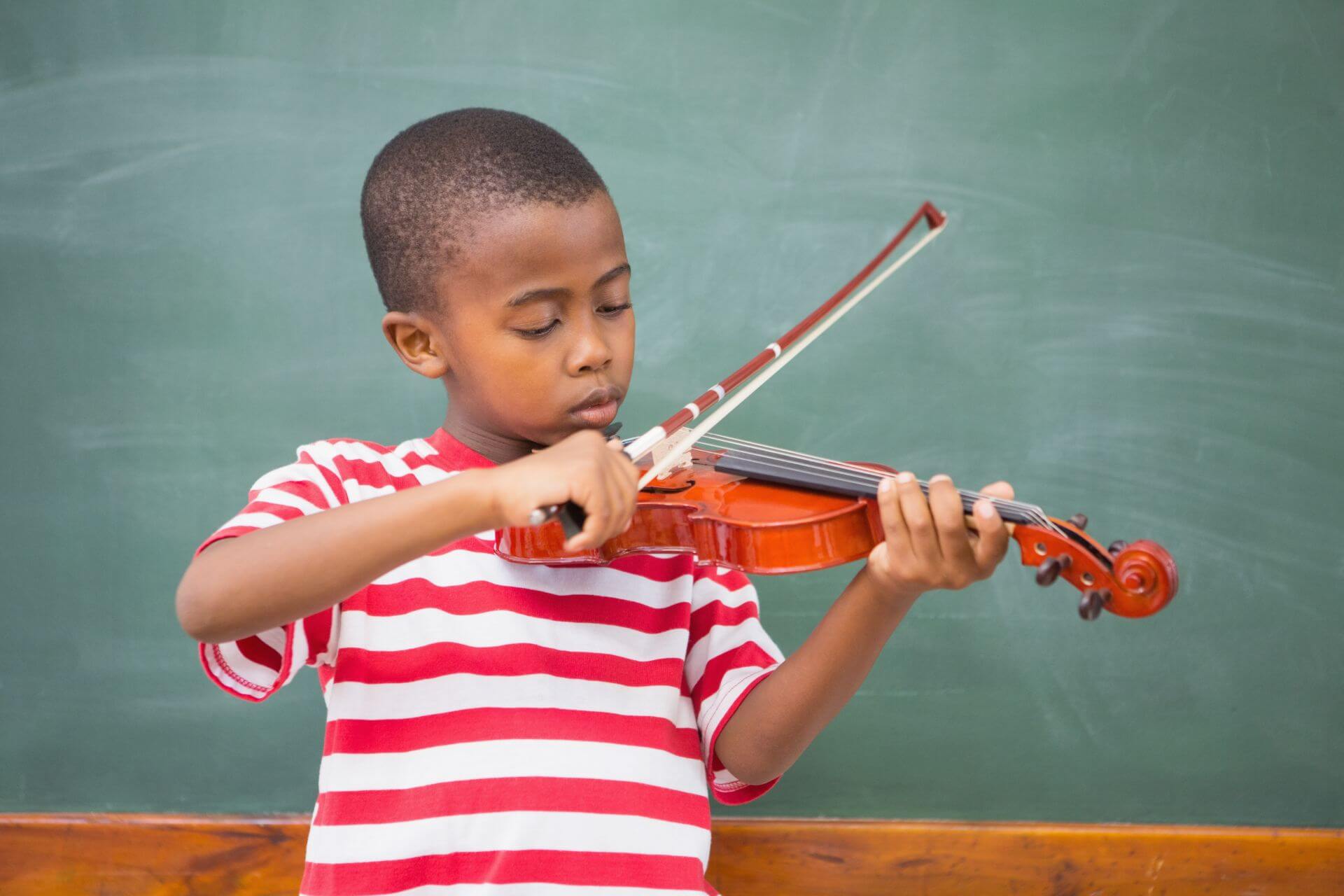 From Beginner to Advanced Violin Lessons
As students progress in their violin lessons, the music they learn becomes more challenging and their Violin Lessons naturally become more involved. At some point, it will make sense to switch from 30-minute lessons to 60-minute lessons simply because there is a lot more material to cover in their lessons. Give your kid the chance to learn at our Katy music school.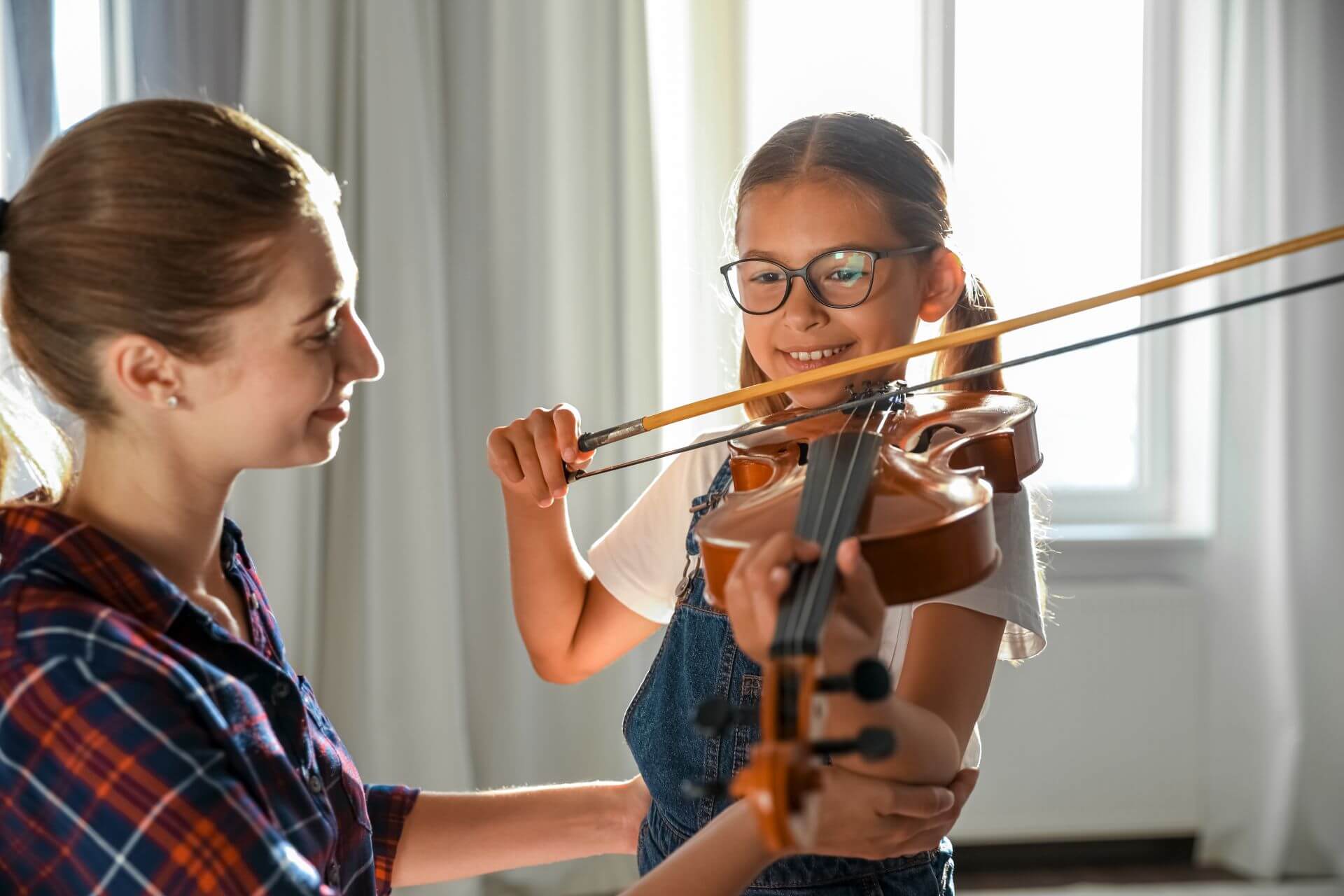 Benefits of Learning the Violin
There are numerous benefits of learning the violin both musical and non-musical, including:
Learning the violin increases fine motor skills
Playing the violin improves hand coordination
Playing the violin in a symphony orchestra is an incredible musical experience
Playing in smaller groups or large orchestra also provides a social experience and a sense of belonging to a community
Regular violin practice improves body posture and increases upper body strength
Playing the violin is also a great hobby that reduces stress
Violin Lessons FAQ's
Do I need to own a Violin in order to take Violin Lessons?

You can buy a good student violin at relatively low cost. Some music stores also have rental programs that charge a monthly fee for use of the violin.
What type and size of Violin should I get?

The answer to this question depends on a number of factors, including your body size (age) and budget. Your MAT Violin Teacher will be very happy to guide you through this decision.
Do I need to tune my own violin?

Yes, being able to tune your violin comes with being a violinist! You'll certainly learn that skill as part of your violin lessons!
Request More Information about Violin Lessons!
Why enroll at Music Academy of Texas?
Our faculty tailor their lessons to the individual learning preferences and goals of each student.
CUSTOMIZED MUSIC LESSONS
Our accomplished instructors have earned university and college degrees in their respective fields and have been carefully vetted as part of our interview process.
PROFESSIONAL, CAREFULLY VETTED FACULTY
Enjoy taking your lessons and classes in the school environment of our amazing new facility!
BRAND NEW GORGEOUS FACILITY
Join our diverse student and faculty, who together have created a vibrant community of performing arts lovers and an ideal learning environment for students of all ages and skill levels.
DIVERSITY AND INCLUSION
As a trusted brand, we have been offering fine arts education to the Houston communities for nearly 30 years. Thousands of families have enjoyed our various music and visual arts programs since we first opened our doors in 1993.
TRUSTED BRAND
We work hard to provide a welcoming environment for our students to enjoy their lesson experience.
LEARNING AS AN ENJOYABLE EXPERIENCE
Looking for Violin Lessons "near me"?